uPVC vs Aluminium Bifold Doors
Should you choose uPVC or aluminium bifold doors for your home? Both materials can make your new doors efficient, secure and long-lasting. However, one of these options is sure to outperform the other. Aluminium is a precious metal, giving it more strength, more durability and more insulation than uPVC frames for your home.
With aluminium bifold doors, you can give your home a stunning new centrepiece. The material has a stunning metallic sheen, providing a shine to bold colours and finishes that last for decades. Additionally, aluminium is one of the toughest materials in the world. That means it can protect your doors, and your home, from the weather and resist forced entry attempts.
At Panoramic, we're proud to offer aluminium bifold doors for your home. Sourced from leading manufacturers like REAL, Origin and Sunflex, we ensure you can invest in the best when you work with us. Our leading designs are guaranteed to help you enhance your home, and they could help you save money in the long run as well.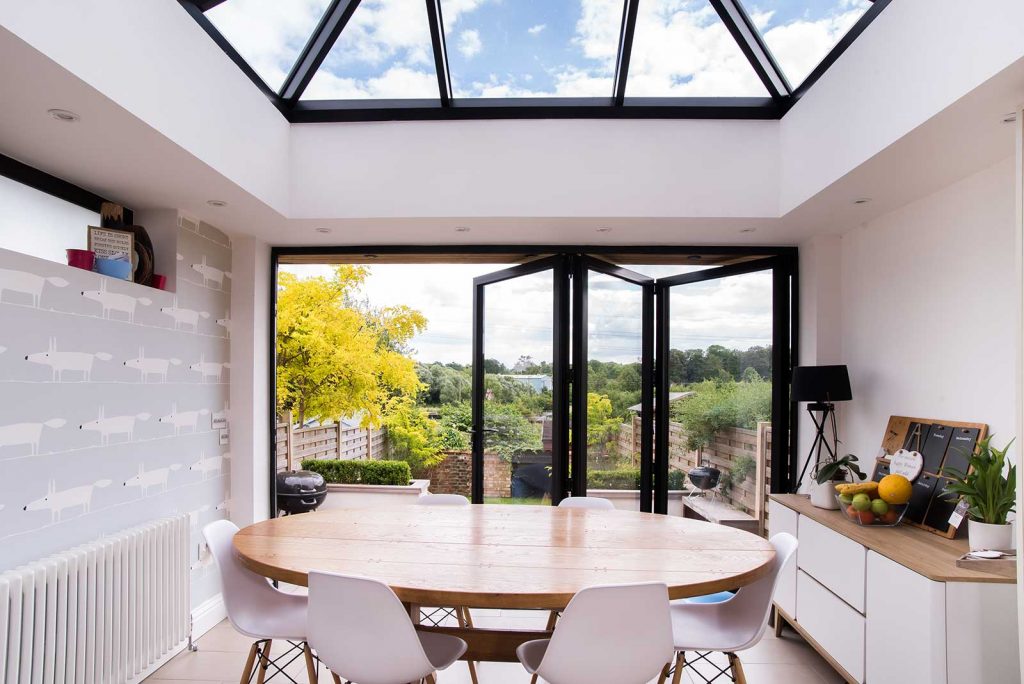 uPVC vs Aluminium Bifold Doors: Thermal Efficiency
So, how does aluminium outperform uPVC when it comes to bifold doors? The first, and one of the more important, ways aluminium wins is on thermal efficiency. Your bifold doors open your home up to nature, with full sections of double glazing. However, making sure your doors can close off cold weather from outside is just as crucial.
With aluminium frames, you'll get air and water-tight doors for your home. The aluminium is also dense, meaning it can insulate your home more effectively against the cold weather outside. When you pair these frames with the full panels of double glazing in the doors, you'll get a design that works to improve your home's thermal efficiency all year round.
As a result, you won't only block cold air from outside, but you can capture more of your home's natural heat. Because of this, your heating use will go much, much further, meaning you can spend less to feel warmer. That means you'll be able to cut the cost of your energy bills throughout the year, potentially paying back the cost of your investment over time!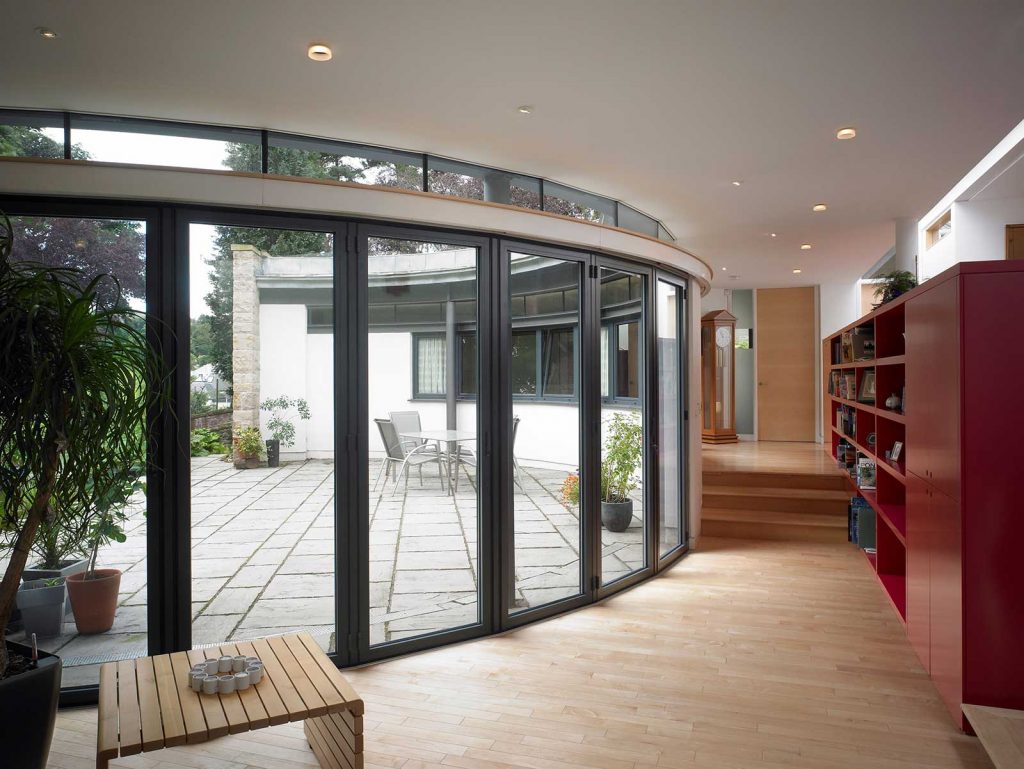 uPVC vs Aluminium Bifold Doors – Security
With new bifold doors, you'll also be able to protect what matters most inside your home. But uPVC designs aren't close to offering the same peace of mind and security that aluminium bifold doors can. Aluminium is an impact-resistant material, meaning it makes the doors much stronger. That way, intruders will have no luck trying to enter your home by force.
However, Panoramic's aluminium bifold doors are smart too. You'll benefit from multi-point locking mechanisms that cover the perimeter of your doors and are in every glass panel. Because of this, a burglar won't be able to separate the glass from the frame. The aluminium protects hardware like shootbolts and hinges from rust and wear too.
Also, our aluminium bifold doors improve your home's accessibility just as much as your security. That's because, with a low-threshold option, you can reduce the clearance of the doors for wheelchairs and prams. However, the lower doors are anti-crowbar designs, stopping intruders from prising your door open from underneath. Panoramic's bifold doors are designs that give you peace of mind every day.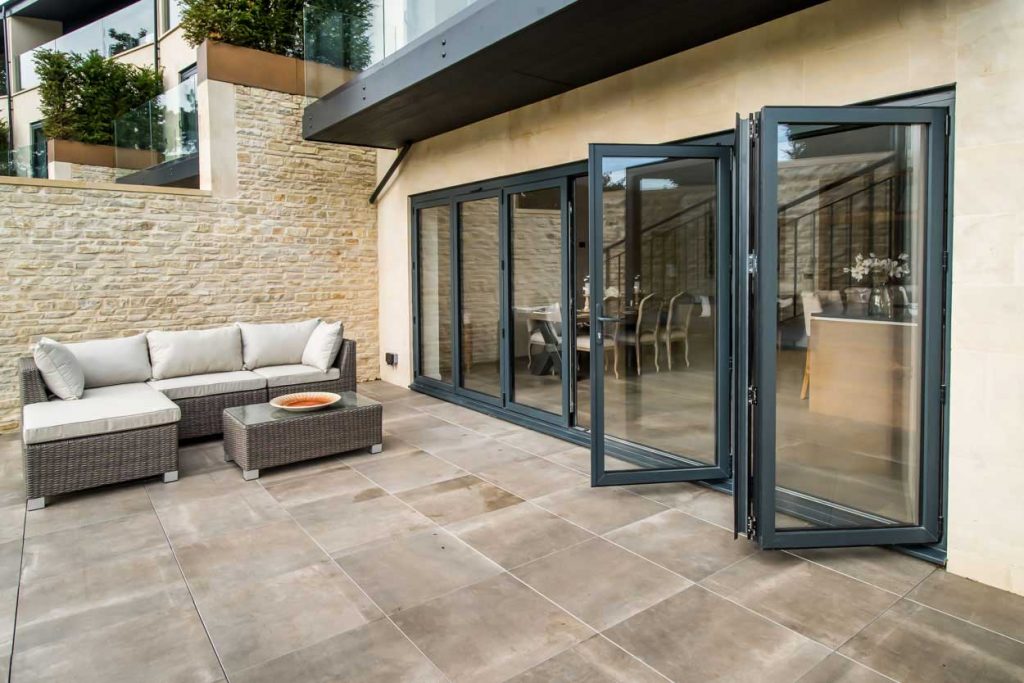 uPVC vs Aluminium Bifold Doors – Durability
Finally, aluminium is a longer-lasting material than uPVC for your bifold doors. That means you could make your investment last for decades longer inside your home. Aluminium is highly durable and robust, meaning it won't easily break or lose its strength. Not only that, but the material will barely scratch or fade, meaning you won't have to carry out regular maintenance.
Instead, you can spend more time enjoying your aluminium bifold doors than worrying about them. Even when the weather turns on you, you can rely on your aluminium bifold doors to stay at their best. The material is fully weatherproof, meaning wind and rain won't affect it. That way, you can open your home up to nature without exposing your home to it.
All of that makes aluminium a better long-term investment than uPVC for your bifold doors. While uPVC can perform for up to 30 years before it begins to wear down, aluminium could last up to half a century! Along with the savings you'll make on your energy bills, that makes aluminium bifold doors a winning combination of savings that last for your home.
Aluminium Bifold Doors Prices
Aluminium beats out uPVC for new bifold doors – but Panoramic's aluminium bifold doors are better designs at more competitive prices for your home! Explore our full range of REAL, Origin and Sunflex bifold doors today, and find out how much you could save on a stunning new addition to your living space.
With our free online quoting engine, you can design bespoke bifold doors in minutes. From there, you'll get a personalised quote for your new doors, giving you more control over your investment.
Alternatively, call Panoramic on 01179 560 449 today to get advice and information from our friendly team.
We look forward to hearing from you at Panoramic Bifolds!
Categories: Updates
Tags: aluminium bifold doors, bifold doors, upvc bifold doors, upvc vs aluminium bifold doors